Oh, how we love engagement sessions! It's a great chance for us to get to know you as a couple more personally and allows you to get more comfortable being in front of the camera. Most couples arrive feeling a little nervous for their engagement session and unsure of what the experience will be like but always leave talking about how relaxed and fun it felt by the end. Engagement sessions help us build trust and give you a better understanding of how we work as a photography team. That way, when we arrive on your wedding day, you feel more comfortable to be yourselves and get the best, most genuine photos that really feel like you.
Many of our couples ask for advice on what to wear to their engagement session. They feel uncertain of what outfits will look photogenic and how to look good together as a couple. So we are here to help you with some guidelines to find your own engagement session style!
Choose outfits that coordinate well together
Color Palette: Try to stick with colors that are either complementary or are in the same color palette, rather than choosing to wear the exact same colors. You don't want to be too matchy-matchy, but you also don't want your outfits to clash visually.

Level of formality: If you are in a beautiful dress, he should be lookin' sharp as well. If you are in a casual top and jeans, try a plaid shirt or sweater for him.

Try a pattern with a solid: It's important that your outfits don't look too busy or else it will take away from YOU. Stick to one pattern and then your fiance can be more simple.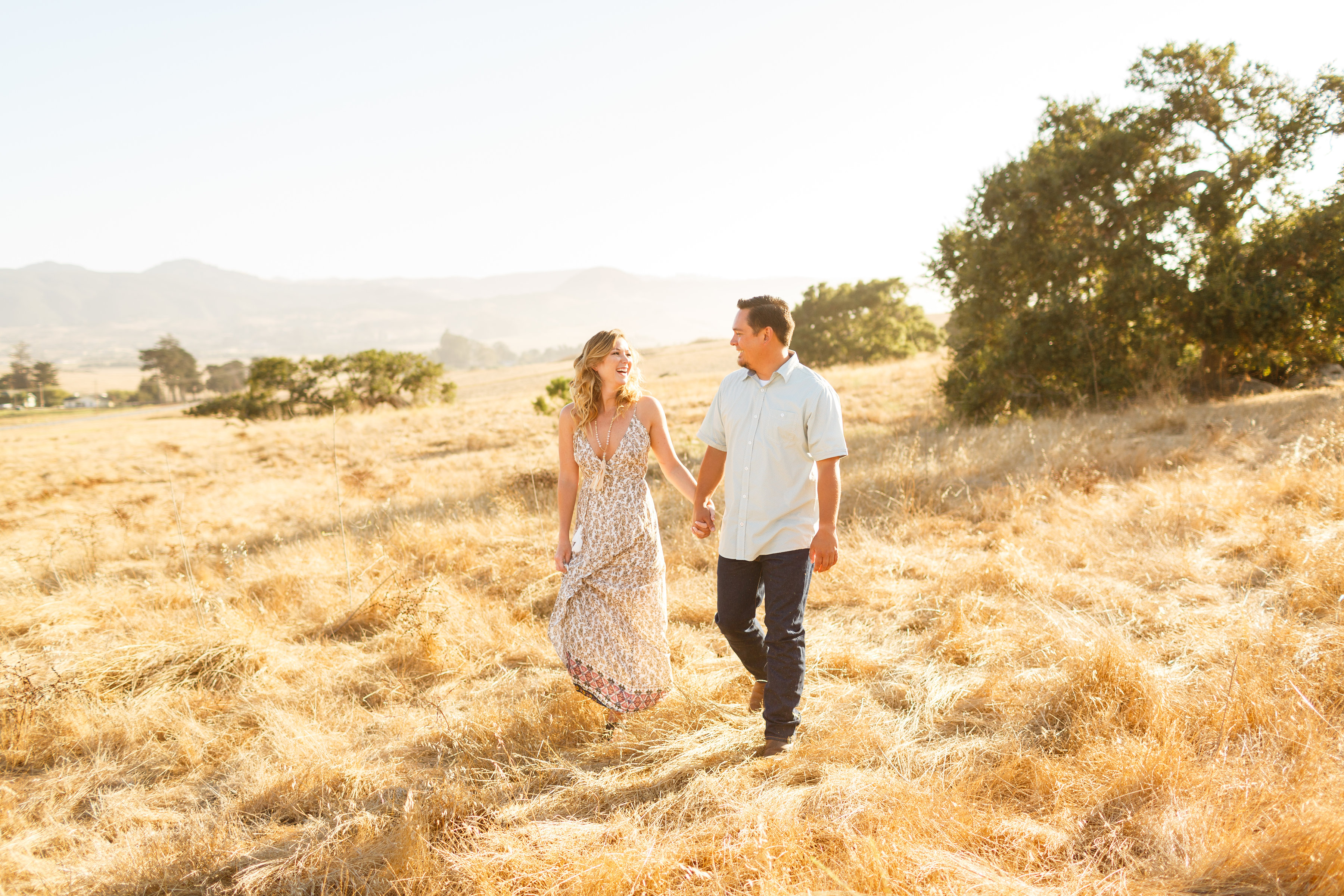 Bring 2 Outfits
Most of the time, we shoot in 2 locations so it's great to bring 2 outfits…or sometimes more if you want to have options for us to help you choose from. It may sound silly, but changing your outfit actually makes you feel different, creates different interactions, and allows us to shoot in a new, creative way as well. It will give you a variety of styles for your prints on the wall, save-the-dates, or even invitations.

We suggest that you choose 1 more formal outfit and 1 more casual one to match your locations.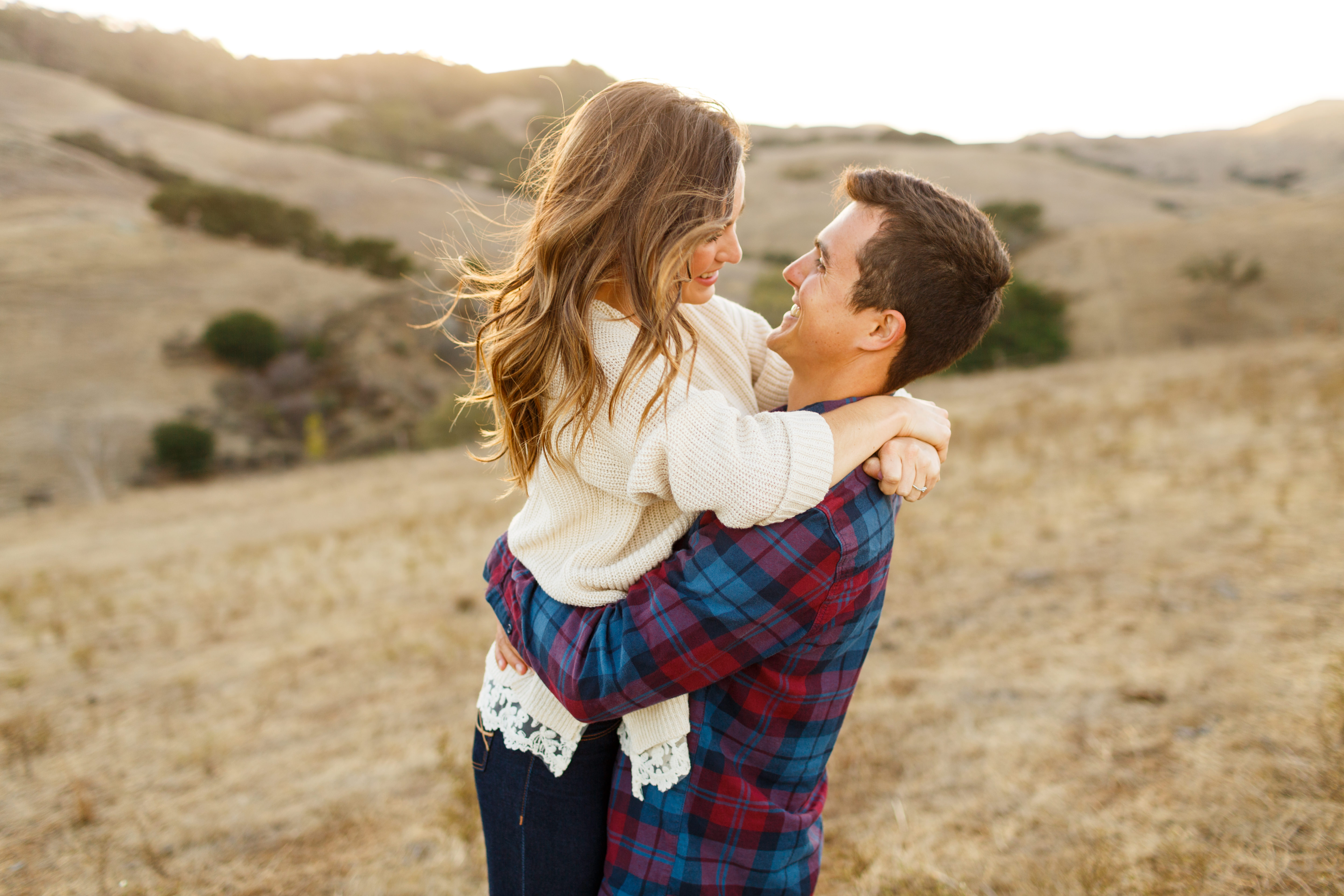 Be Yourself!
Most importantly, we want you to feel like yourselves! Wear pieces that feel like "you," and the very best version of yourself. Elevate your outfits beyond the everyday, but still feel very natural to your style. If you aren't into dresses, don't wear one! Simply put, you can't go wrong with outfits that channel your personal style.
Choose outfits that coordinate with the season and location of your photos
When we start talking about your engagement session, we will help you decide on 2 specific locations so that you can choose outfits that correspond with the environment.
Don't be afraid to be bold
An accent color pop is a great way for you to stand out in your photos, so don't be shy! Find that red dress and rock it!

Another great idea is to choose a more neutral outfit and add a bold accessory such as a necklace or scarf. If it's going to be a little chilly, you can even find a cute blanket to wrap up in together. Just keep in mind that statement accessories shouldn't compete with your outfits.
Follow us on Pinterest for more outfit inspiration!